"Mami Wata" na human fish wey dem dey call "Mama of all river" wey bi say for all Yoruba stori dem dey use Mami Wata as God of river dem wey dey give anybody wey see am or ask for anitin like richness and all di fine fine tin wey person want.
text: Oluwagbemiga Ogboro-Cole
©Tebda Talato panel Maquis Mami Wata 2020 current exhibition
HIROKO NAGATA & RYOSUKE YAMAUCHI
©Hiroko Nagata & Ryosuke Yamauchi flyer 2023
GHOST OF EXHIBITION
展示の幽霊
Opening
16.09.2023
at 6pm
Closing
01.10.2023
at 5pm
"Ghost of Exhibition" ist eine Ausstellung für Geister.
Diese Ausstellung kehrt die Beziehung zwischen Menschen und Geistern durch die Werke und Raum um. Der Betrachter wird in die Lage eines Geistes versetzt, der irrtümlich in den menschlichen Bereich eingedrungen ist. Eine Ausstellung, die für Geister geeignet ist, kann für Menschen etwas unangenehm sein. Man kann jedoch sagen, dass sie die Welt aus der Sicht des Geistes erleben.
"Ghost of Exhibition"は幽霊のための展示です。
この展覧会は作品と空間を通して人間と幽霊の関係を逆転させる。鑑賞者は間違って人間の領域に侵入してしまった幽霊の立場に置かれる。幽霊にふさわしい展示は、人間にとってはいささか居心地が悪いかもしれない。しかし、それは幽霊の視点から世界を体験しているともいえる。
"Ghost of Exhibition" is an exhibition for ghosts.
This exhibition reverses the relationship between humans and ghosts through the works and space. The viewer is put in the position of a ghost who has mistakenly entered the human realm. An exhibition suitable for spirits may be somewhat uncomfortable for humans. However, it can be said that they experience the world from the spirit's point of view.
text: Ryosuke Yamauchi
upcoming exhibition
©Rebekka Brunke Jina VI, Jina VII 2023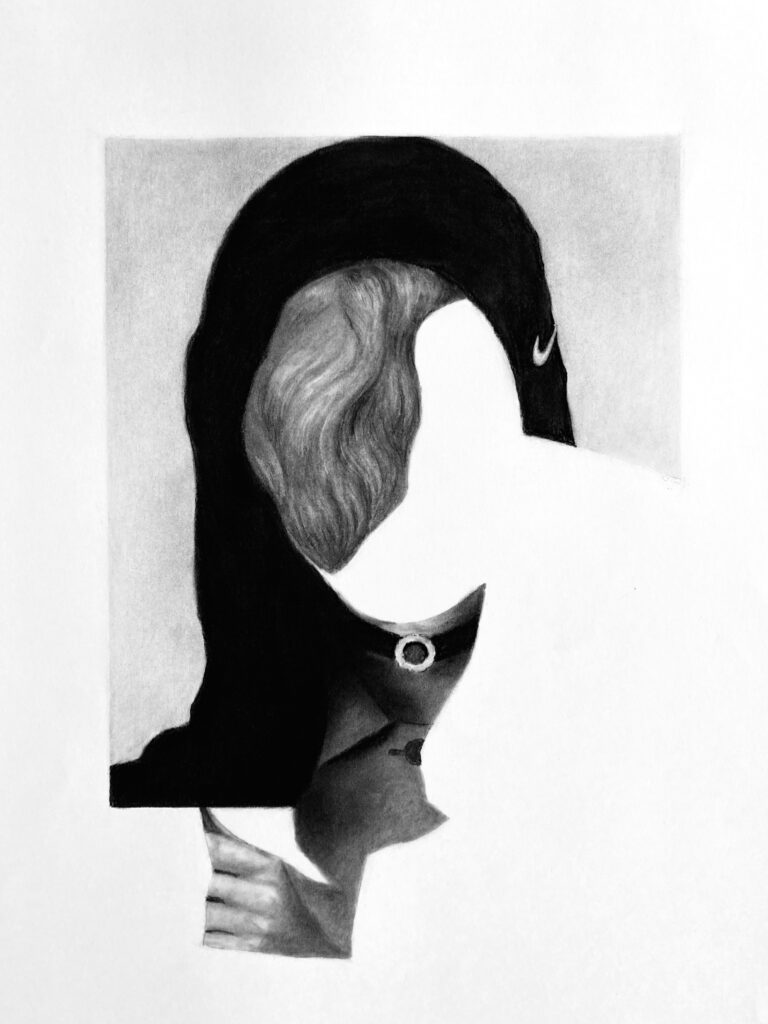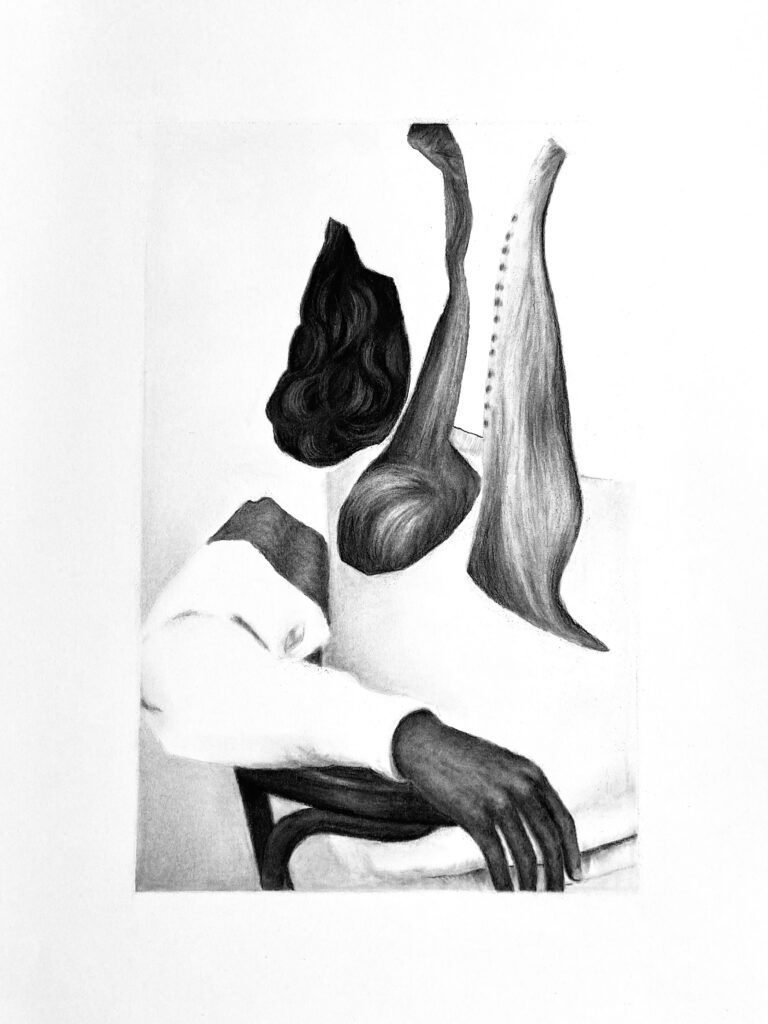 STRONG
Rebekka Brunke
Zeichnungen und Malereien
Bilder aus Fragmenten, Spuren, Ausschnitten
Gedanklicher und formaler Ausgangspunkt der Arbeiten ist die Collage. Aus Bruchstücken entstehen neue Welten, reale Fragmente nehmen Stellung zur eigenen Zeit.
Das flüchtige Material der Kohle wird in präzise Formen gebracht, Spuren und der Staub der Flüchtigkeit werden radiert, es entstehen gerade Kanten und scharfe Konturen.
Das collagenartige Montieren von Bildausschnitten wird einerseits praktisches Werkzeug zur Bildfindung, gleichzeitig aber auch konzeptioneller Ansatz der Arbeiten, bei dem Fragestellungen nach dem Ursprung und der Kontextualität der Bilder gestellt werden. Das Vorgehen betont die Verflochtenheit der Bilder und ihre Aussagekraft in ihren jeweiligen Zusammenhängen. Die Anordnung der Fragmente
miteinander und die wie ausgeschnitten wirkenden Leerstellen legen in den Arbeiten den Wahrheitsgehalt des Abbilds als Konstruktion offen.
Die Arbeiten können als analoge Gegenbilder zu den hochgradig konstruierten und bearbeiteten Bildern der "Fake News" verstanden werden, wie sie uns in den digitalen Räumen des Internets als künstliche Intelligenz begegnen. Die Ölmalereien gehen mit den Zeichnungen thematische Symbiosen ein oder werden zu widersprüchlichen Gegenbildern durch Farbe oder Abstraktion.
STRONG zeigt Frauendarstellungen, die als Portraits und lebensgroße Körperfragmente gezeigt werden. Was gehört hier eigentlich mit wem zusammen?
translation
STRONG
Rebekka Brunke
Drawings and paintings
Pictures from fragments, traces, cutouts
The mental and formal starting point of the works is the collage. New worlds emerge from fragments, real fragments take a stand on their own time.
The volatile material of charcoal is brought into precise forms, traces and the dust of volatility are erased, straight edges and sharp contours are created.
The collage-like mounting of image excerpts becomes on the one hand a practical tool for finding images, but at the same time also a conceptual approach to the works, in which questions are raised about the origin and contextuality of the images. The approach emphasizes the interconnectedness of the images and their expressiveness in their respective contexts. The arrangement of the fragments
The arrangement of the fragments with each other and the blank spaces, which seem to be cut out, reveal the truth of the image as a construction.
The works can be understood as analog counter-images to the highly constructed and edited images of "fake news" as we encounter them in the digital spaces of the Internet as artificial intelligence. The oil paintings enter into thematic symbioses with the drawings or become contradictory counter-images through color or abstraction.
STRONG shows representations of women, which are shown as portraits and life-size body fragments. What actually belongs with whom here?
STRONG
Zeichnungen und Malereien
Bilder aus Fragmenten, Spuren, Ausschnitten
Opening
06.10.2023
at 7:30pm
Closing
06.11.2023
at 11am
11.01.2024
past exhibition
©MCGARTEN 2023
GOD HANDED ME THE GIFT
Opening – Closing
09.09.2023
at 8pm
NGOZI SCHOMMERS & SEBASTIAN DANNENBERG
©Ngozi Schommers & Sebastian Dannenberg 2023
WORK HARD, JUST WORK HARD.
Opening
16.07.2023
at 6pm
Closing
22.08.2023
at 6pm
WORK HARD, JUST WORK HARD.
Was heißt es zu arbeiten?
Wann fängt Arbeit an?
Ist es Arbeit, neugierig zu sein?
Ist es Arbeit, seinen Mitmenschen mit
Respekt zu begegnen?
Ist es Arbeit, sich strukturellem Rassismus
zu stellen und sich in eine verandernde
Gesellschaft einzutragen?
16:47
Ein Pinselstrich, schwarz auf weiß, vertikal, ertastet
die Physis des Raumes, scheint ihn zu vermessen.
Beginnend auf der Ausstellungswand, endet er trocken
und und scheinbar unbeendet auf einem Volumen,
das in den Raum ragt. Das matte Weiss stellt die
Verbindung zwischen der ortsbezogenen skulpturalen
Setzung und der Ausstellungswand her. Man meint,
fast einen Zeitraum sehen zu können, die Dauer des
Kontaktes von Pinsel mit Farbe und Untergrund. Die
physische Präsenz von Farbe fordert unsere eigene
körperliche Anwesenheit. Erst die Menschen im Raum,
still oder in Bewegung, aktivieren das Kunstwerk.

18:00
Schwerer weißer Stoff, scheinbar wahllos in Falten,
hängt über einer Aluminiumstange im Raum. Parallel
zur rechten Wand auf einer Höhe von vielleicht 180cm,
schwebt das Raw Material, wie abgelegt, viel mehr
abgehängt, eine Benutzung oder Weiterverarbeitung
scheinen nicht ausgeschlossen, sondern eher nötig.
Auf dem Stoff ist in schwarzen breiten Lettern
ein kurzer Text zu lesen, der an einen Comicdialog
erinnert. WORK HARD! JUST WORK HARD
…KEEP WORKING HARD. NO, JUST WORK HARD!
…CONTINUE TO WORK HARD! Diese Aufforderung
oder Ermahnung wiederholt sich, samt seiner um 180
Grad gedrehten Entsprechung, gleich einem Muster,
auf der ganzen
Stoffbahn in regelmäßigen Abständen. Das Werk
fordert nach einer Haltung der Betrachter*innen.
Der zu lesende Imperativ des Textes, die lapidare
Erscheinung des Materials suchen nach Erklärung und
Entsprechung.

19:12
Papier über Papier unter Papier. Eine Serie von
invertierten Schriftzügen auf Papier, teilweise
verwischt und ausgewaschen, teilweise scharf und
kontrastreich, in allen der Pinselstrich, die Geste
anwesend. Ein unsymmetrisches Raster aus 10
Blättern, ebenfalls WORK HARD. proklamierend.
Die Betrachtenden werden zu Protagonist*innen,
sie scheinen es auszusprechen, wie bereits in 18:00
werden auch in 19:12 die Typografie und Aussage
gedoppelt und wiederholt, sich nur in Erscheinung und
Ausführung ändernd. In Leserichtung auslaufend und
zusehends verschwommener werdend, wird der Block
durch zwei Papierarbeiten ergänzt, die wie ein Subjekt
neben der Aufforderung erscheinen. In der einen
Zeichnung erscheint ein Strudel aus feinen braunen
Tuschelinien, die an Haare erinnern, in der anderen, die
eine Stütze zeigt, mäandern gezeichnete Zöpfe.
text: Sebastian Dannenberg
Funmi Oyewale/ FLAUNTA
GANG GANG BITCH
Eine Ausstellung über die transformative Potenz der Wut.
WUT IST DIE GROßE SCHWESTER VON ANGST. Angst bedeutet Schwäche. Schwäche hat keinen Platz in einer Gesellschaft, die sich diese zwar leisten kann aber verlernt hat, wahre Verletzlichkeit einzugestehen, auszusprechen, auszuhalten, anzunehmen. Wut ist unschön, unweiblich, unkontrolliert und unpassend. Wut ist gefürchtet und verpönt, sowohl in ihrer aggressiven als auch in ihrer passiven Form. Wut entzweit, sie fällt auf- unangenehm, störend, soll unterdrückt, intellektualisiert, weggeatmet, kontrolliert geschluckt werden.
WUT IST DIE GROßE SCHWESTER VON ANGST und haut jedem eine rein, der der kleinen Schwester zu nah kommt!
Sie ist ein Eingeständnis von Ohnmacht, Hilflosigkeit und zugleich ein essentieller Befreiungsschlag; der erste, aktive Protest, gegen die Bedrohung, gegen die Machtlosigkeit; der unbeholfene Versuch, sich aus der Opferrolle zu lösen. Wut bedeutet Grenzen ziehen; ungelenk und impulsiv. Sie ist unüberlegt und fehlerhaft und gerade deshalb angreifbar, Scham behaftet und stigmatisiert. In der Ausstellung GANG GANG BITCH behandelt die Künstlerin das Thema Wut als liebevollen Akt der Selbstliebe. Die hier gezeigten Arbeiten setzen sich mit dem transformativen Potential weiblicher Wut auseinander. Die Künstlerin will dem Gefühl Raum schaffen, es enttabuisieren.
,, Um Wut loslassen zu können, muss man sie zu allererst einmal annehmen. Aggression zuzulassen ist ein wichtiger Schritt hin zur Selbstakzeptanz und Selbstakzeptanz ist der eigentlich wahre Grundbaustein der Freiheit.
So, here I am, in all my glory, warts and all. Gang Gang Bitch. "
GANG GANG BITCH
24.06 – 14.07.2023
DEAR ANGRY BLACK WOMAN:
YOUR ANGER IS SACRED
YOUR ANGER IS POWERFUL
YOUR ANGER IS VALID.
YOUR ANGER IS THE CATALYST FOR YOUR EVOLUTION.
EMBRACE IT.
HONOR IT.
TRUST IT.
RISE ABOVE IT.
THE FUTURE IS BRIGHT.
THE WORLD IS OURS.
FLAUNTA.
©FLAUNTA flyer 2023
Funmi's works address political and contemporary issues such as casual and systematic racism. They seek to challenge an unrealistic, transfigured view of Africa and its diaspora, to circumvent stereotypes, and to quest.
text: DA/S
©Funmi Oyewale, Collage, 2019
Thomas Schnurr
"… oder die Schönheit des letzten Gedankens"
02.06. – 18.06.2023
©Thomas Schnurr eine Arbeit von Thomas Schnurr 2023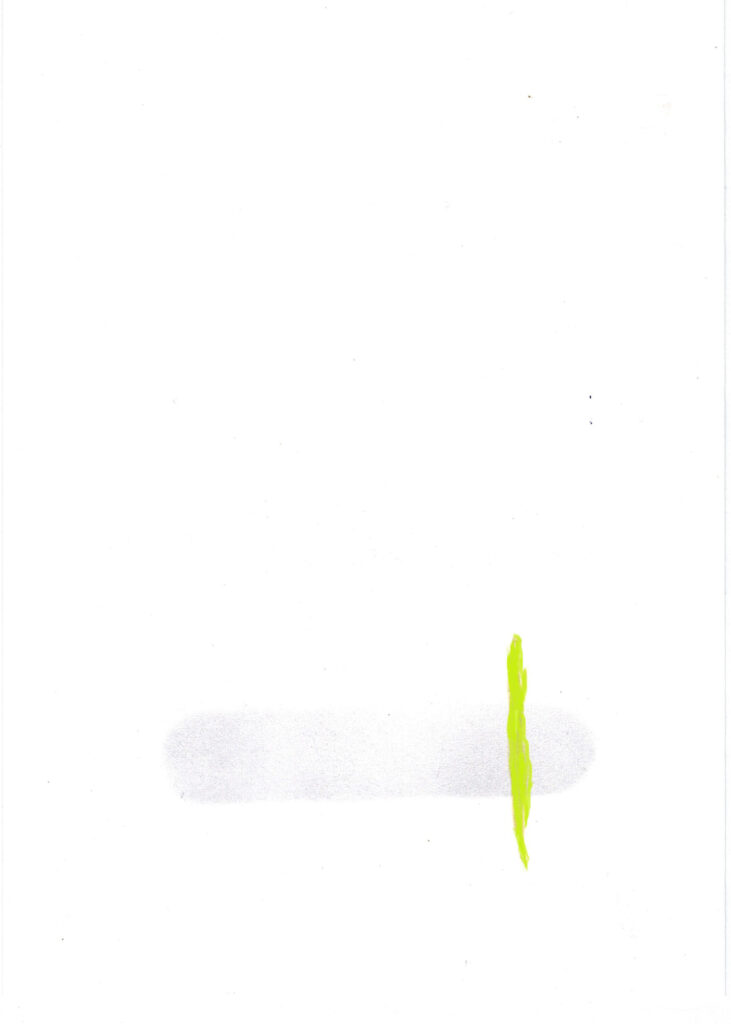 Tebda Talato
Talato lives and works in Ouagadougou. She is the founder of Les Petits Beaux Arts du Burkina an artists association in Ouagadougou. It is Talato's attempt to establish a free art school in her country. Tous pour l' art, l' art pour tous.
text: Stefan Wäldele
Tõnd Yēgre
26.04.- 17.05.2023
Opening
26.04.-17.05.2023
©Tebda Talato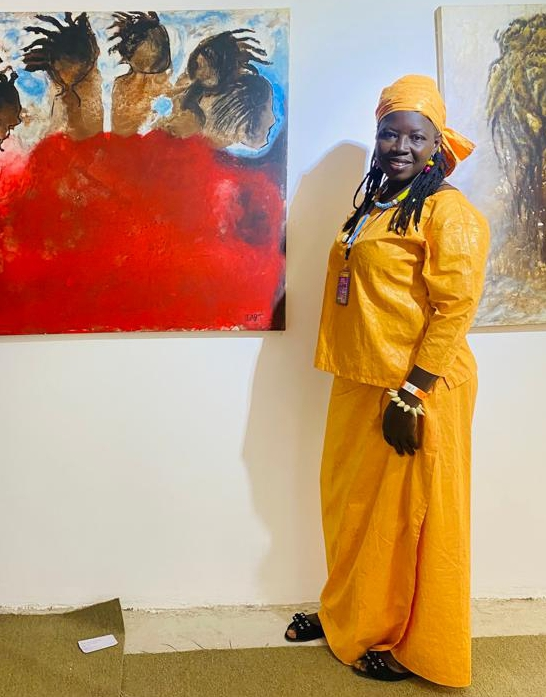 Jens Stickel is a painter. His painting is concrete insofar that there is no need of subjects from the outside world to act as references, the painting can concentrate on the color and its treatment. It is abstract where it explicitely reverts to subjects from the outside to be translated into painting.
text: Jörg van den Berg
FÜR DIE STERNE
23.02. – 26.03.2023
©Jens Stickel flyer 2023
The loop is the central element of my cinematic and sonic composition. The constant repetition of short sequences of charcoal and ink drawings together with the sound mark rhythmic variations and become an audiovisual unity.
text: Pollo Guzmán
CACOPHONIC EXERCISE No.2
Opening night
18.02.2023 at 8pm
©Pollo Guzmán Cacophonic Exercise No 1
Summer School "Afrika in Bewegung"
©Sabine Jell- Bahlsen filmstill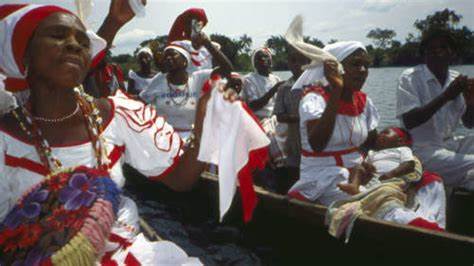 Movie: Mammy Water – In search of the water spirits in Nigeria by Sabine Jell- Bahlsen
color, 60 min, 1989
On the second evening of the summer school, we visited the gallery Maquis
Mami Wata to dive into one of Nigeria's spiritual belief systems.
The evening started with a short introduction by the gallerist and artist Stefan
Wäldele, who introduced the participants to the spiritual tradition of Mammy
Wata. Andrea Chagas then contextualized the importance of acknowledging
the spiritual practices embedded in many African cultures. This
embeddedness is needed in order to reframe the "integration politic" and
change it to an "inclusion politic".
In order to allow people to include themselves in European social settings, people living in the
migrational 'receiving countries' (e.g., in Europe) need to get accustomed to spiritual and
cultural practices that differ highly from, e.g. Catholicism, Islam or Judaism. The spiritual belief system of the Yoruba people (Ibibio, Ijaw and Igbo) is present on both sides of the Atlantic (Africa and the Americas). It plays a crucial role in the development of syncretic belief systems in the Americas (e.g., Santería (Cuba), Candomblé (Brazil, Uruguay, etc.), and Shangó
(Trinidad). In Europe, a few Africans and Afro-European people practice worshipping their
traditional deities in the diaspora. However, the extent of the practice is unknown since these
practices are often kept secret.
The documentary "Mammy Water – In search of the water spirit in Nigeria" introduced
the deity and ritual practices embedded in cultural traditions and social practices.
Mammy water is one of the Pidgin English names used to refer to the water goddess,
worshiped by the Ibibio, Ijaw, and Igbo peoples that live in southeastern Nigeria. This
goddess has many names according to the tradition she belongs to. Mammy water is
recognized as the mother that provides wealth, success and health to her children
according to the tradition depicted in the documentary.
This documentary shows numerous rituals and ceremonies associated with worshiping the
water goddess in the 80s of the last century. It can be seen that the worshipping and
ceremonies depicted in the film are deeply embedded and rooted in sociocultural practices.
Worshipping Mammy Water provides a social coherence built around spiritual and ritual
practices. Jacob Olupona, professor of indigenous African religions at Harvard Divinity School
and professor of African and African-American studies in Harvard's Faculty of Arts and
Sciences, for example, comments that "African spirituality simply acknowledges that beliefs
and practices touch on and inform every facet of human life, and therefore African religion
cannot be separated from the everyday or mundane" (Harvard Gazette, 2015). What Olupona
points out can be clearly seen in the film since it shows how spirituality and rituals are
incorporated into mundane everyday activities and also special festivities.
After the film, students asked about the significance of the color orange since it was very
present in the film. Wäldele said that the color orange is associated with the deity. Andrea then added that orange represents the sacral chakra in the chakra system. This chakra represents creativity, creation, and desires and is water-related. Many symbolisms are recurrent in different spiritual practices and traditions (yoga, chakra system – Mammy Wata, water symbolism). Both belief systems do not have anything in common but share the same
characteristics attributed to an element and a color. Exploring different cultures and spiritual
practices can show us that in seemingly very distinct traditions, we can also find similarities
that bring us together.
Literature:
Harvard Gazette (2015). The spirituality of Africa, accessible online at
https://news.harvard.edu/gazette/story/2015/10/the-spirituality-of-africa/
text: Andrea Chagas
Ore Arts Collective present their experimental short film "Skin Politics". Inspired by the chapter of the same name in Grada Kilomba´s book "Plantation Memories", the artists investigate people of colour´s self-disclosure in the present cultural scene. A critical debate on the art and culture scene in Mannheim.
Skin Politics
08.07.2022
©Ore Arts 2021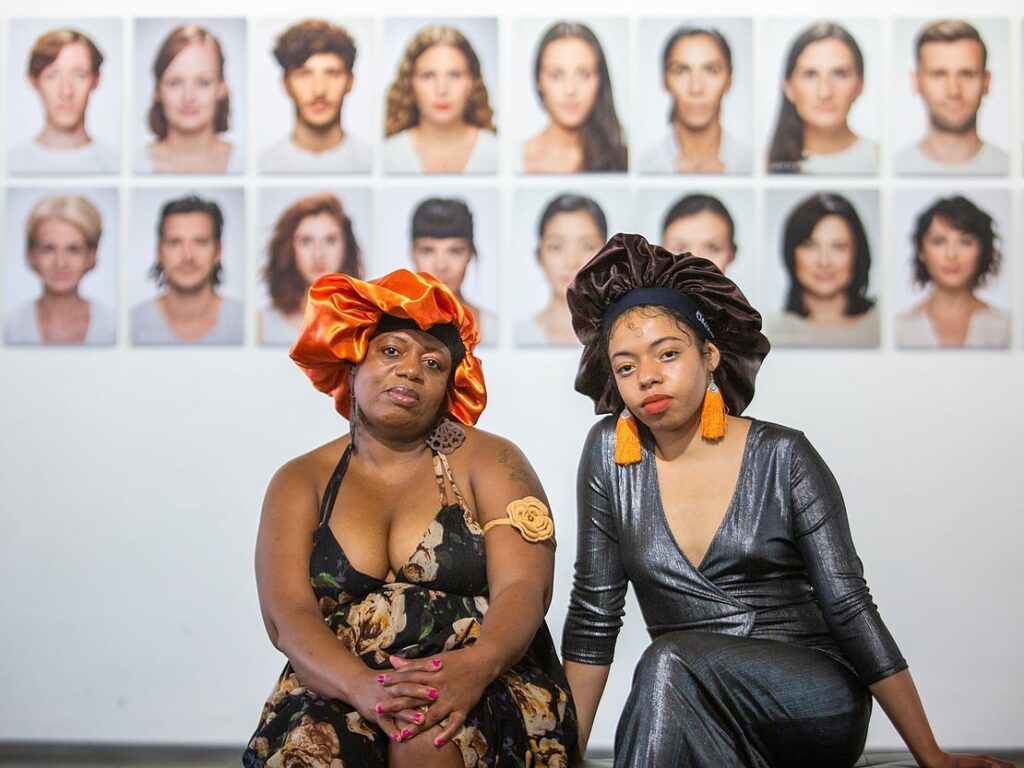 3 Short Films >>> ongoing project
La Promesse
23.11.2022
©Laurentine Balaya La Promesse, Filmstill, 2020, Burkina Faso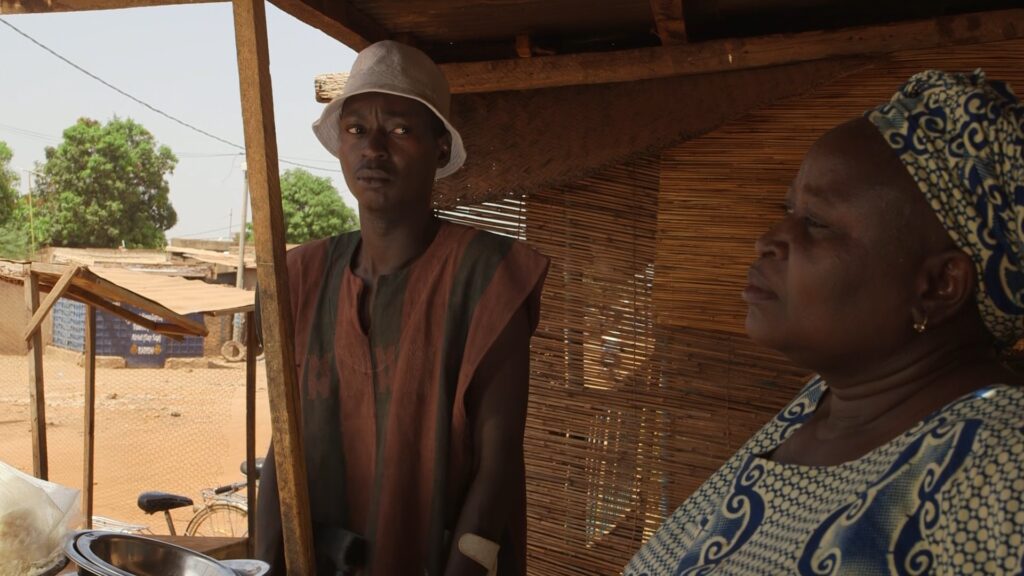 La Lutte Continue
27.11.2022
©Laurentine Balaya La Lutte Continue, Filmstill, 2021, Burkina Faso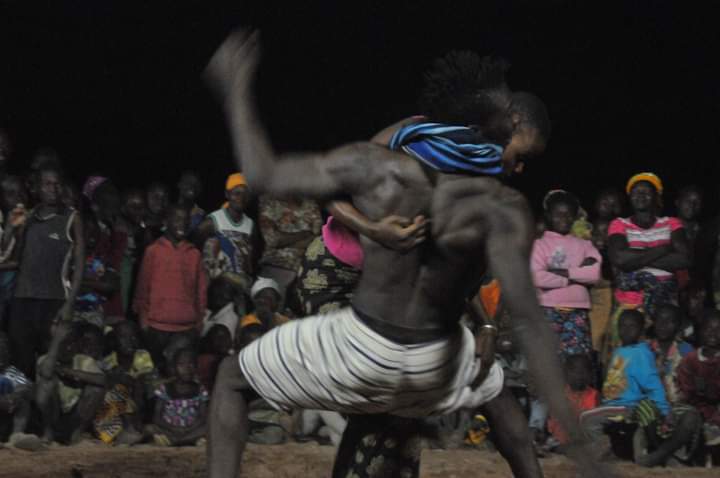 Mind and World
12.12.2020 – 31.01.2021
©Benno Blome, flyer 2020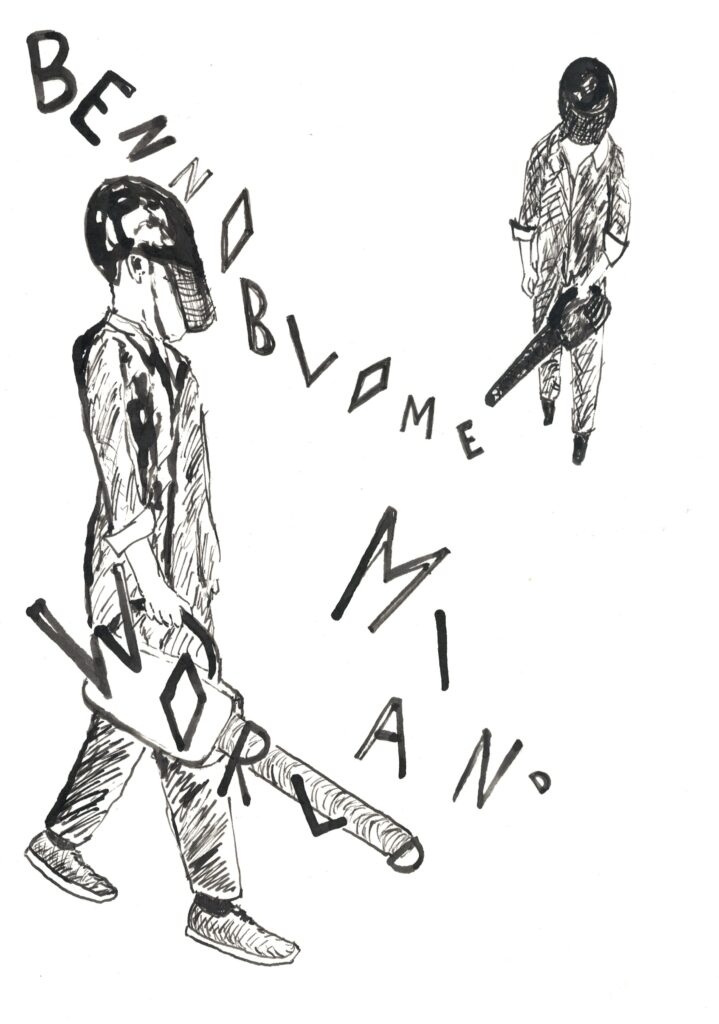 Er ist ich und ich bin Du
02.07. – 25.07.2022
©Benno Blome, spell drawing 2022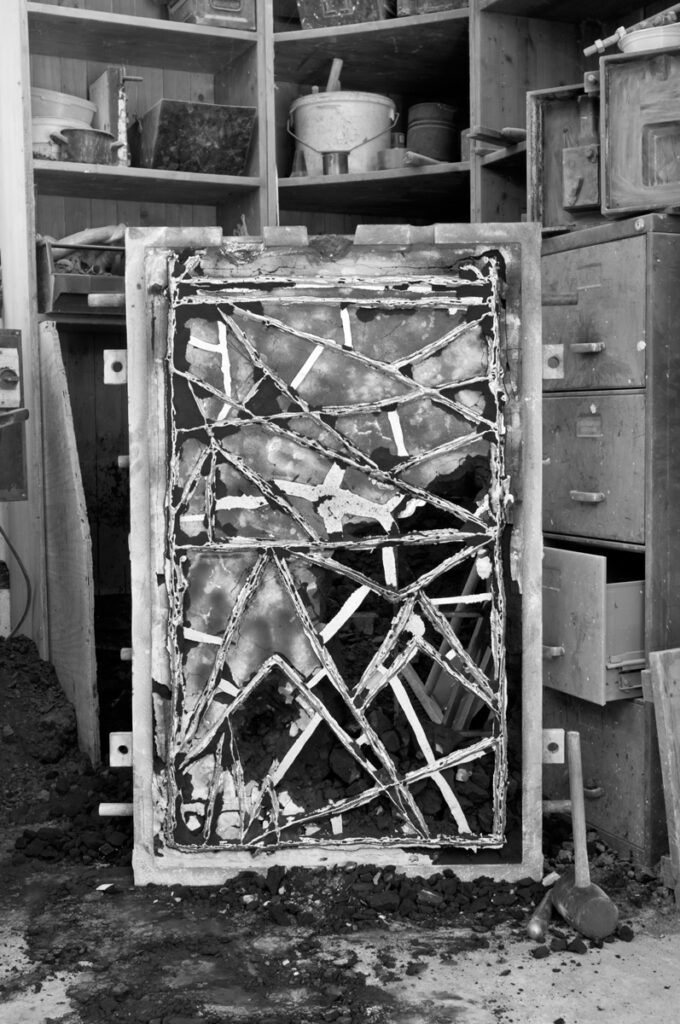 Aljoscha Heims
*Hi, how are you ?
06.06.- 26.06.2020
©Aljoscha Heims o.T.
( from series"Fellinis Köpfe")
2020
ink on paper
42 x 29,7 cm
Geister im Kopf
05.11. – 11.12.2021
©Aljoscha Heims o.T.
2021
watercolor on canvas
190 x 135 cm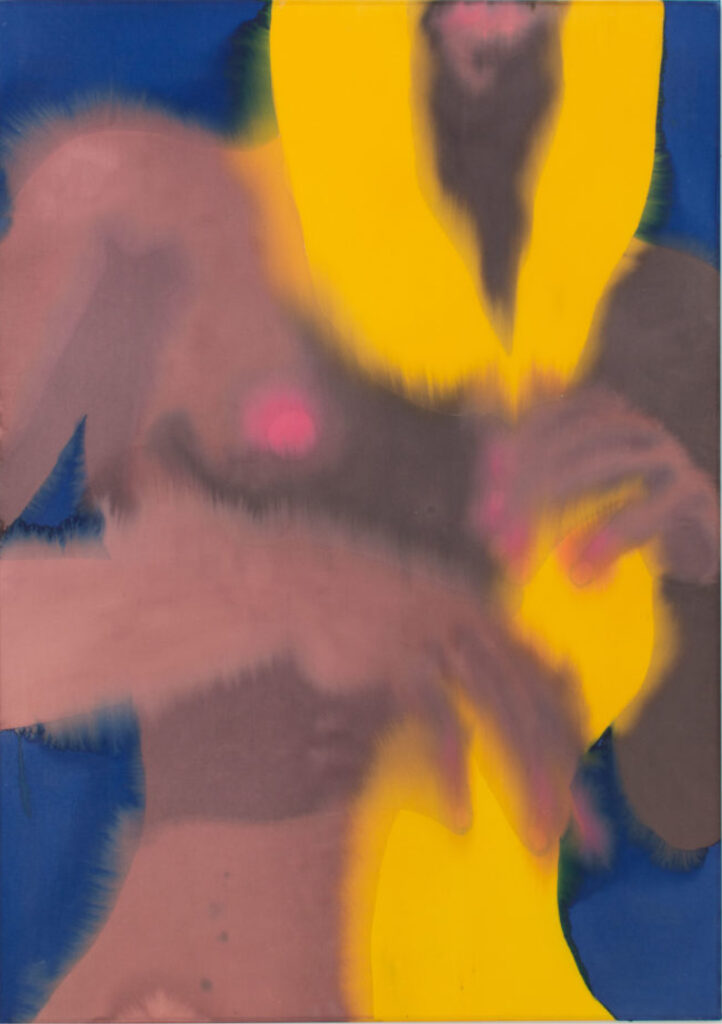 Reaching towards
10.03. – 13.03.2022
©Lys Y. Seng 2022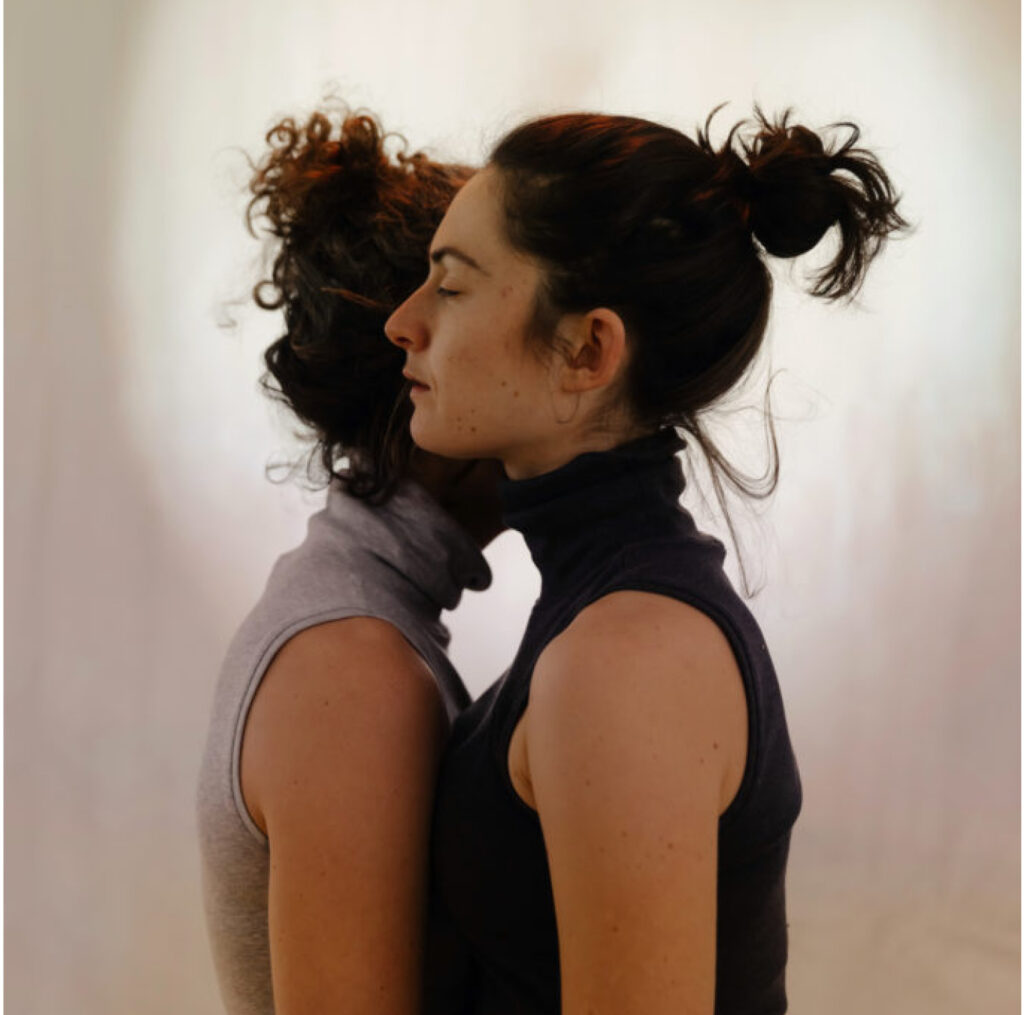 Henny Herz
Making of In a constant flow.
13.06.2022
Rebekka Brunke and Barbara Hindahl
An exhibition curated by Rebekka Brunke and Barbara Hindahl.
Exhibiting artists: Harald Kröner, Annick Blavier, Heimo Wallner, Hedya Klein, Matthias Beckmann, Hanna Hennenkemper, Rebekka Brunke, Barbara Hindahl
Chimäre und Zeichentricks
02.07. – 31.07.2021
©Rebekka Brunke Eule 2020
charcoal on paper
50×40 cm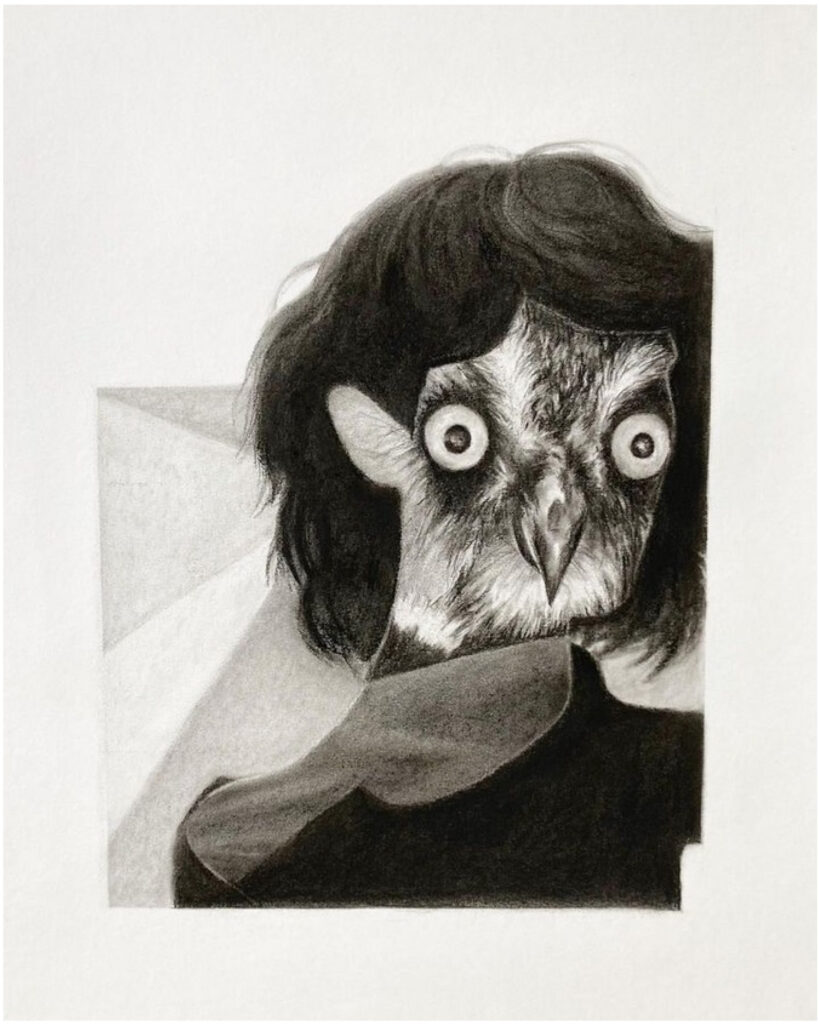 Olga Jakob and Hannah Gottschalk
Rote Neon
18.09. – 23.10.2021
©Olga Jakob DEFACE 2021, Filmstill
©Hannah Gottschalk Eisfach 2020, Filmstill
Cleopatra – How far can I go?
14.05. – 11.06.2022
©Falk Kastell Falkopatra 2020, Filmstill
Sarah Kirsch
Such Dir einen Ort und schlafe
22.04. – 07.05.2022
©Sarah Kirsch Wolke 2022, print
Margarita Kopp
Dream on
07.08. – 30.08.2020
©Margarita Kopp Twelve Candles 2019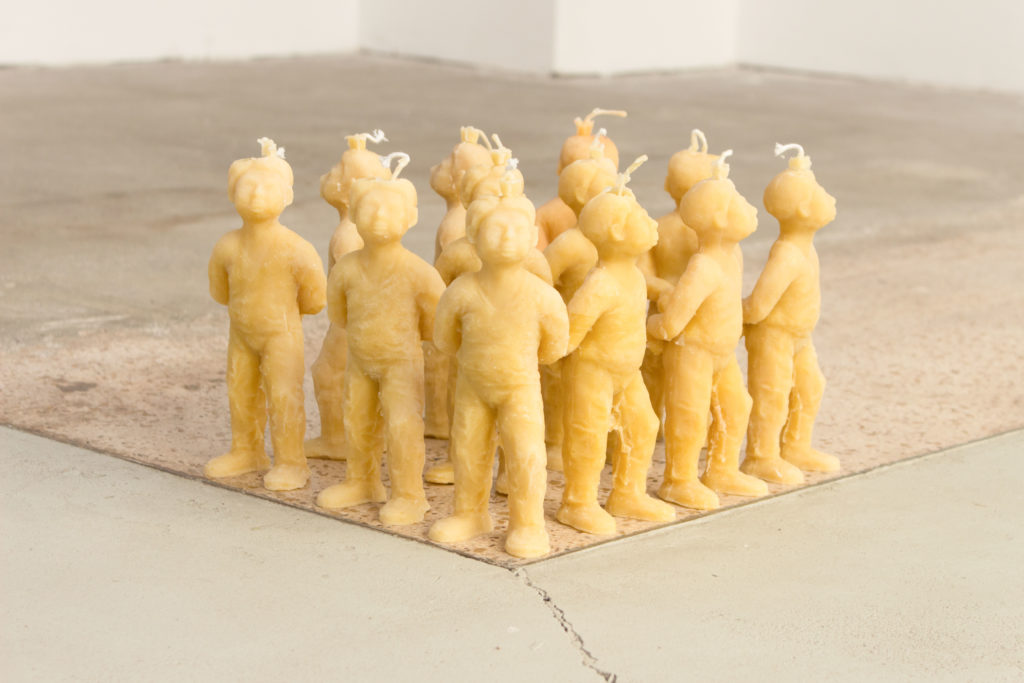 Charmantes Flüstern
10.07. – 02.08.2020
©maquismamiwata, Woojin Lee 2020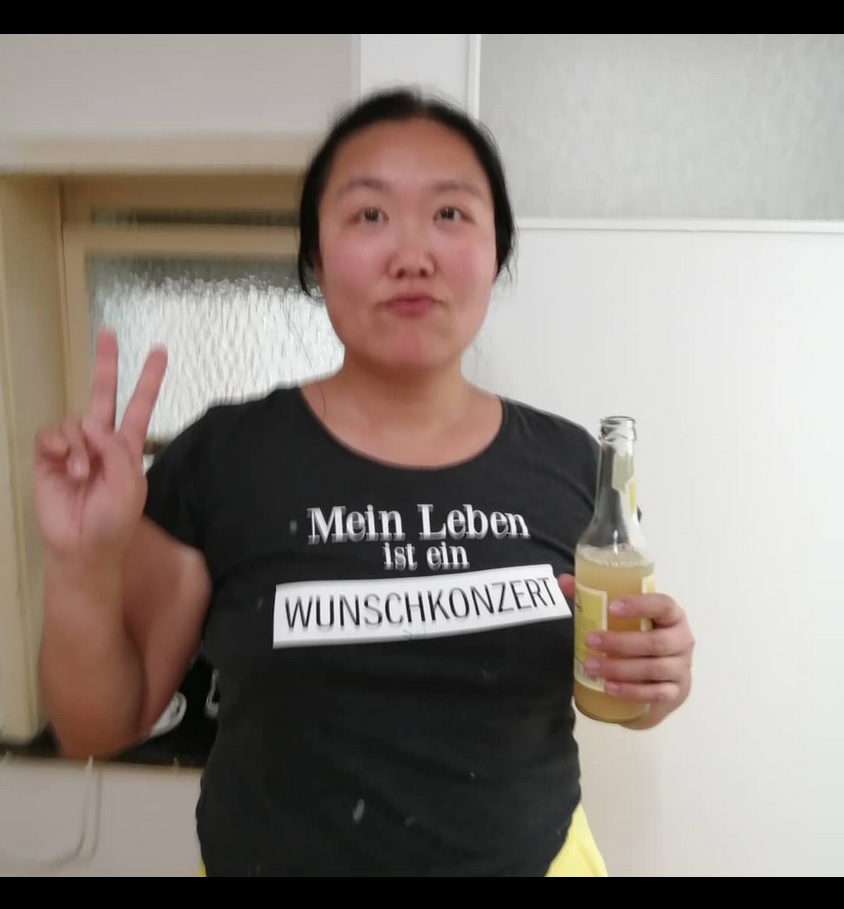 Das gute Bild
21.11. – 29.11.2020
©Eckbert Lössel DAS GUTE BILD No. 811, 2020
Malerei / Painting
09.09. – 04.10.2022
Carmen Rita Maria Ott
Yinmotion into Firefox
06.08.2022
A short movie version of the piece When no one is watching inspired by the novel of the same name by Alyssa Cole.
20.12. – 22.12.2022
©Delphina Parenti, videostill 2022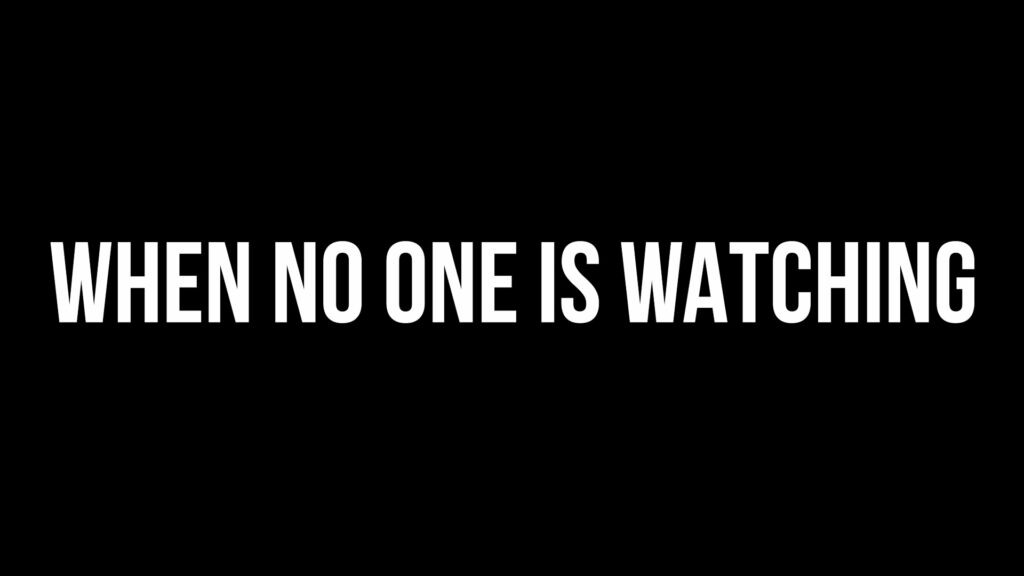 A video piece in two chapters.
A conversation between the fist as a model of the brain and as the iconic symbole for struggle, resistance and solidarity
Visited by a tiger
03.09. – 06.09.2020
©Anike Joyce Sadiq, Videostills, 2019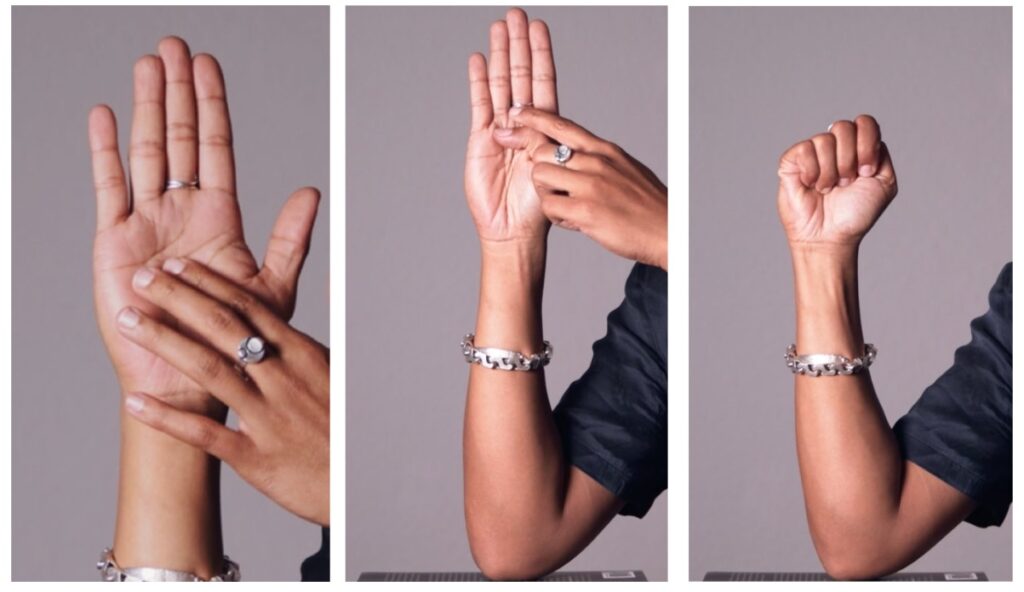 International residency
01.12. – 18.12.2021
©Warren Sare Dozo: special forces of the African tradition 2020, Photography, Burkina Faso
Studio Pam Pam – Mannheim ist Warren Sare
06.01.2022
©Warren Sare Studio Pam Pam, an outpatient photo studio, 2022, Mannheim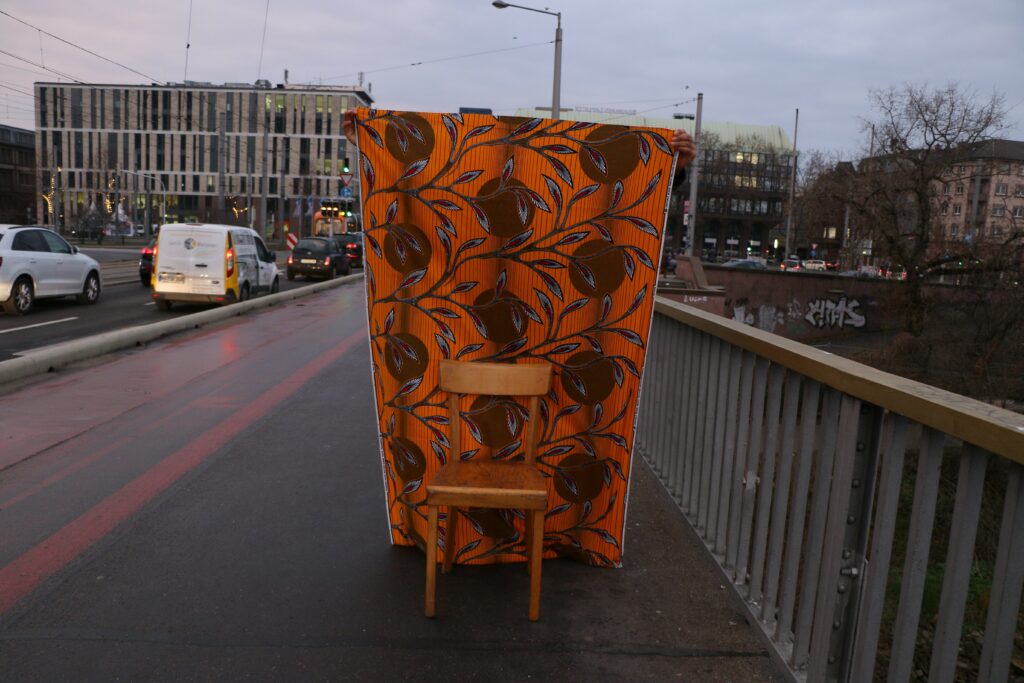 Sebastian Schommers
It´s a jungle out there – Stay Gold
10.12. – 18.12.2022
©Sebastian Schommers, Flyer front, 2022
Momo Weinert
Tröpfchen
07.10. – 05.11.2022
©Momo Weinert, fotografie 2022
Freddy Witz
Please show you´re not a robot
25.09. – 24.10.2020
Focusing on the topics of social justice, racist violence and border politics, For Each Of You brings three filmic works together: The Second Attack (2018) by Mala Reinhardt, Purple Sea (2020) by Amel Alzakout and Khaled Abdulwahed and Set Off (2019) by Mustafa Emin Büyükcoşkun. As a film, intervention and discussion programme, specifically developed for Mannheim-based artist-run art space Maquis Mami Wata, the programme will take place in cycles. Each cycle will be dedicated to each artistic position. The concept is inspired by the poem 'For Each Of You' (1968) written by Audre Lorde (1934-1992) who described herself as "Black, lesbian, mother, warrior, poet," who dedicated her life and and her creative work to confronting social injustices.
FOR EACH OF YOU / HER BİRİNİZ İÇİN / FÜR JEDEN VON EUCH
17.04. – 14.05.2021
1. Der Zweite Anschlag/ The Second Attack (2018) by Mala Reinhardt
17.04.2021
©Mala Reinhardt&Patrick Lohse Der Zweite Anschlag 2018, Filmstill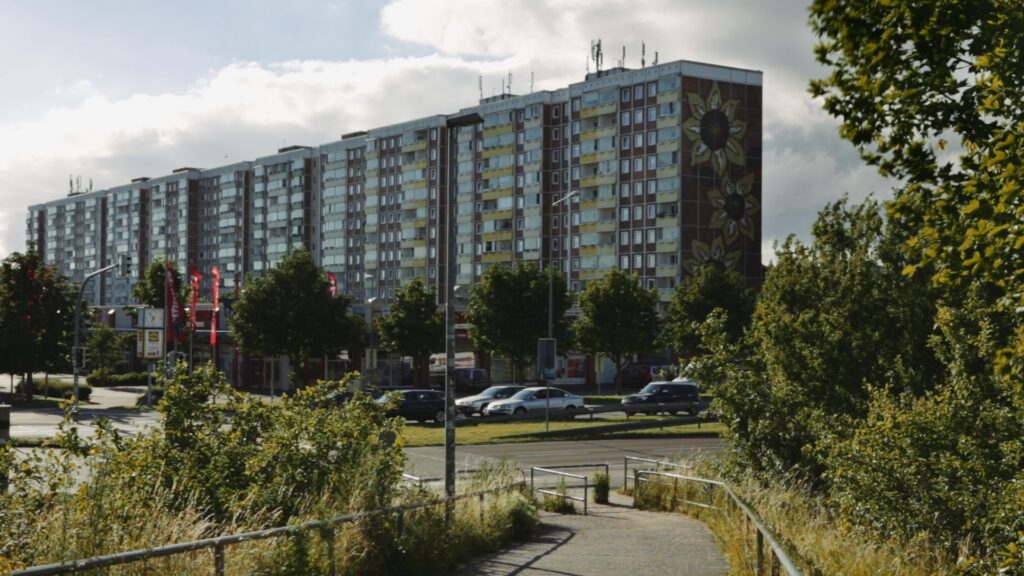 2. Purple Sea (2020) by Amel Alzakout&Khaled Abdulwahed
30.04.2021
©Amel Alzakout&Khaled Abdulwahed Purple Sea 2020, Filmstill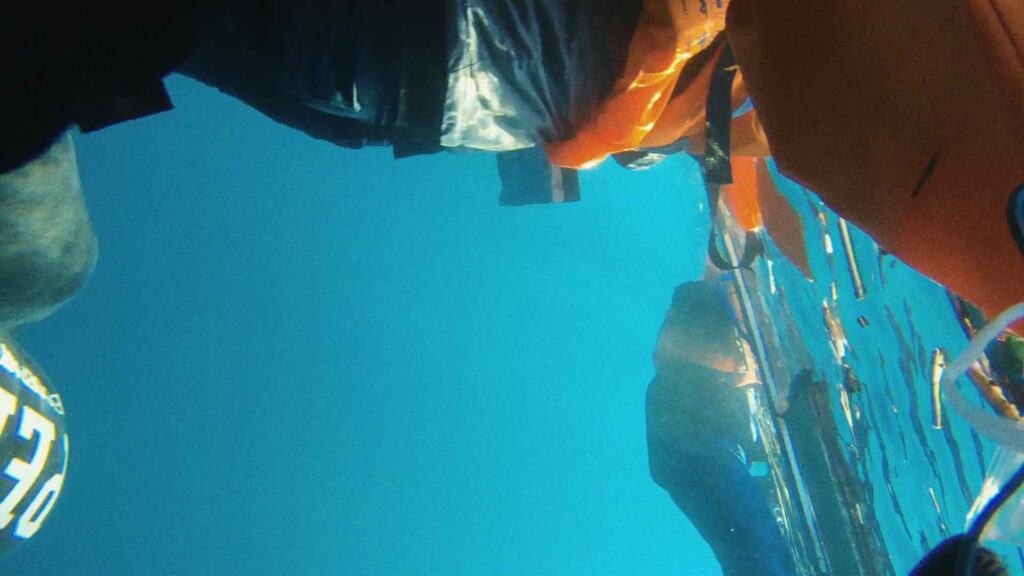 3. Set Off (2019) by Mustafa Emin Büyükcoşkun
14.05.2021
©Mustafa Emin Büyükcoşkun The Uncaniness of the Topography 2013, Photography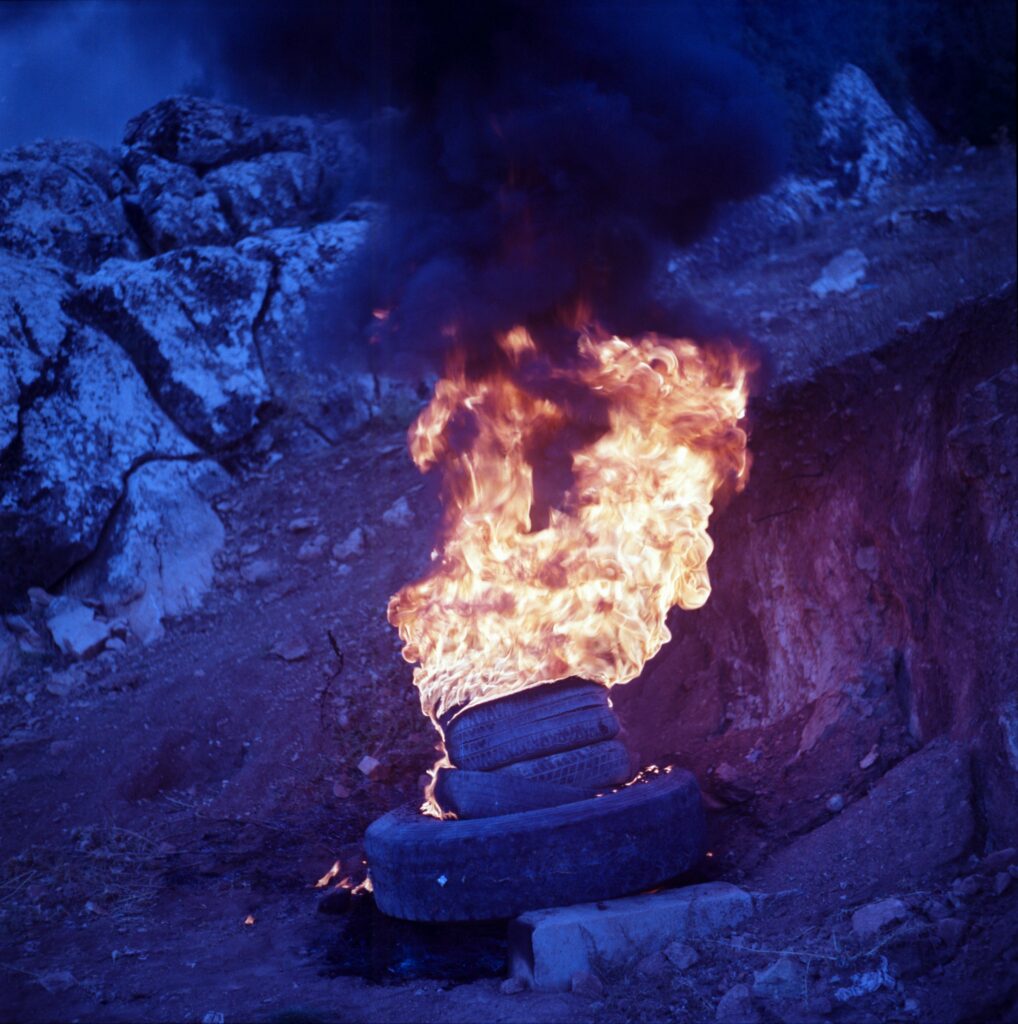 >
>
>
>
supported by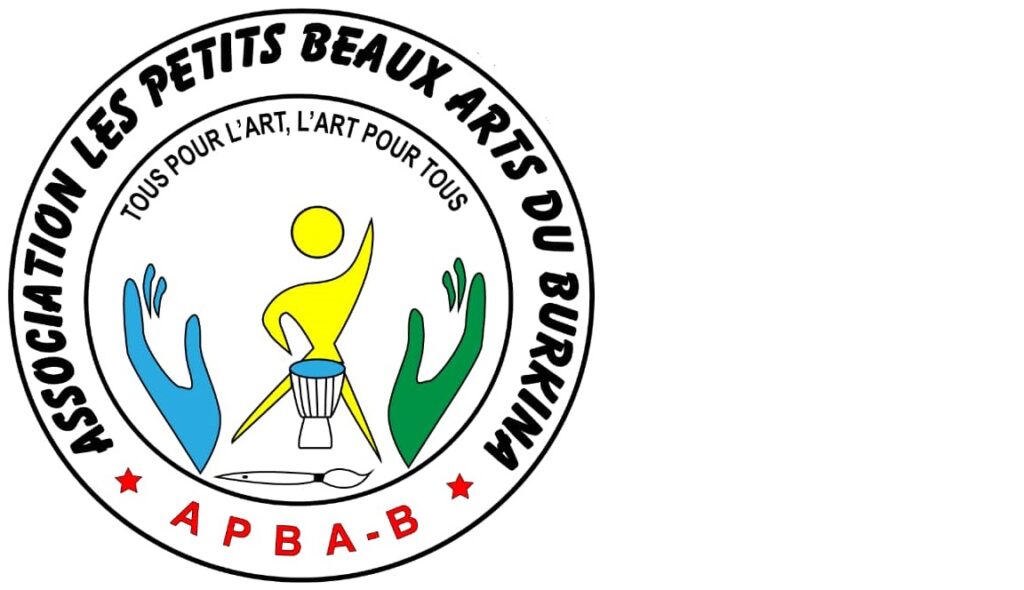 Association Les Petits Beaux Arts du Burkina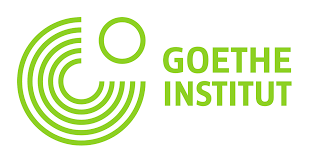 >
>
>
>
about
©stefan wäldele mami recolored, photocopy 42X59,4cm, decollage, paper on paper, 2023
"Mami Wata: Arts for Water Spirits in Africa and Its Diasporas" by Henry John Drewal ;Photograph by Jeffrey Ploskonka
picture: ©stefan wäldele water drawings, filmstill 2018, Ouagadougou
Artist and curator Stefan Wäldele (b. 1985) founded the art space Maquis Mami Wata in Mannheim in January 2020.
>
>
>
>
We are currently updating our website. Stay tuned about current and upcoming exhibitions – send us a short message to info@maquismamiwata.de and we will add you to our mailing list.